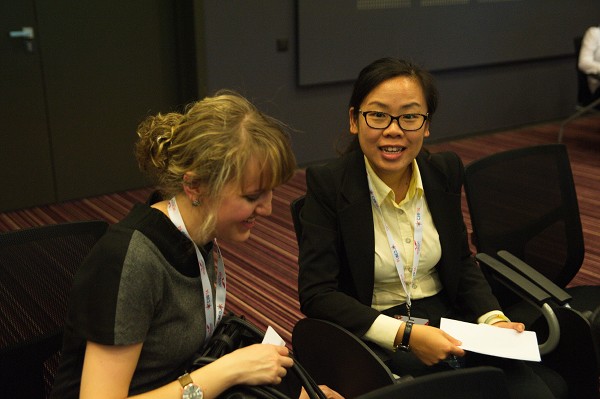 Siberian Economic Forum Russia-China: business practices took place in Novosibirsk city in 20th and 21th of November, 2014. The event brought together on the one discussing site many Siberian Federal District business owners and big trade, consulting and logistics companies from China for example Baidu, Chinese Logistics and Purchase Association, Shanghai Timber Exporters Association and many others.
There was Madame Li Na among Chinese business delegation representatives. She is marketing director of Made-in-China.com b2b trading platform, one of the biggest trading platforms in PRC dedicated to providing trading services for Chinese and foreign manufacturing companies.
There were logistics, Chinese goods customs clearance, business specific, marketing promotion, brand management and negotiations cases among questions discussed by Chinese and Russian entrepreneurs.
Russian delegates demonstrated huge interest to co-working with Made-in-China.com trade platform especially to its services for promoting Siberian goods in Chinese market. Madame Li Na, Focus Imp. & Exp. Service CEO of commerce department (the owner of brand Made-in-China.com), told her Siberian colleagues about internet borrowing prospective. Russian can borrow money from Chinese lenders for buying Chinese goods. M-me Li Na gave big points to SFD consumer potential and shared her opinion about two-days SEF'2014 results: "I would like to show my appreciation for SEF'2-14 organizers because they gave us possibility to demonstrate our company services at Russian market. Despite internet platforms increasing popularity many guests learnt more about our company. My conference paper was a chance for Made-in-China.com to present our platform possibilities for Siberian business community. Moreover we have seen huge interest from Russian part to our new service iCredit. We gave full description about that service and consulted visitors after the session".
Siberian Economic Forum of Chinese-Russian SME will take part every year by strategic partner VED Agent company (Novosibirsk city). This year the general event partner is Transit Plus company (Guangzhou, PRC). General media partner of this year is 'Pravda v Chae' web site. Event organizers are ChinaLogist business portal and Novosibirsk Expo Center.