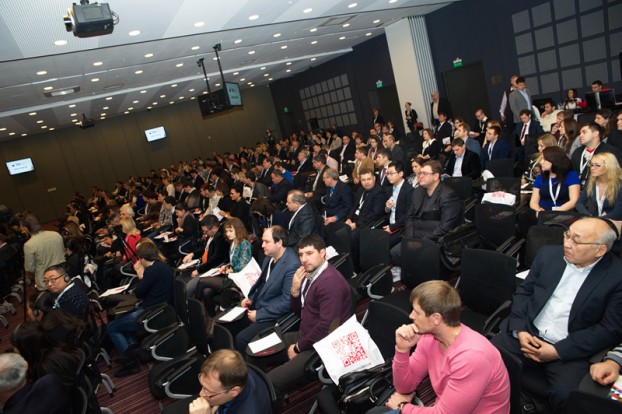 During one month after SEF'2014 we were collecting your feedbacks. Every opinion was very crucial to us because of the fact that ChinaLogist became the organizer of the event in Novosibirsk Expo Center. About 2 thousands guests visited SEF for these two days. Many of them were ChinaLogist business community members, manufacture owners, consultants and private players in the FEA market share. Thanks you for your participation! See you on SEF'2015!
Anna Andrushenko, sinologist (VED Agent)
There was very comfortable atmosphere created for SEF guests. I would like to notice that are on the same page with our Chinese partners. It is a pleasure to be with business friends. Meanwhile it is the first Trans-Ural international business event in Novosibirsk. I wish you to become a very good tradition and take place annually. It was so happy blend of speakers and Chinese experts in the workshops activity.
Tatiana Sherstneva, CEO (Textile Profi)
I liked SEF very much because of comfortable atmosphere for fruitful business negotiation with Chinese. We discussed many important issues. SEF is the best platform for networking with Chinese businessmen and for developing of your own business.
Vjacheslav Metrinski, entrepreneur (Business-molodost')
Very interesting and informative project. Great job! I hope that all the questions discussed at workshop dedicated to education and employment in China and Russia especially joint ventures will be discussed further with practical conclusions and results.
Taras Demidenko, chairperson (Siberian Investments Agency)
Most of Russian projects are not able to get funds from abroad. Where do Chinese invest? They have very pragmatic policy and preferences. Half of funds come from takeovers and mergers. Chinese companies are very active at buying Russian assets. Main directions are energetics, mining, milling, construction, trade, manufacturing. 22 Chinese projects are now in progress in Russian Federation. The most successful is exporting electricity from Amur district to PRC. The most attractive economic spheres for Chinese is green technologies, medicine, construction, instrumentation, engineering, IT, high-tech.
Sergey Shatilov, deputy CEO (Levoberejnyj Bank)
RMB is a new currency for international trading. Russian entrepreneurs are very active at opening RMB deposits and stocking at Moscow and Shanghai currency stocks. RUB-RMB trading service hold out to dollar-euro basket. Trading volume increased to 65 million of RMB (01-07. 2014), prediction is about 1 billion to the end of the year. At the end of 2012 Chinese government lifted limits from international trading in RMB. So RMB has become the second popular currency in the world after USD. In the future RMB will be hard currency.
Yelena Tolkatcheva, head of currency control department (Levoberejnyj Bank)
How to get funds from China? Since 2006 our bank has cooperated with Sinosure state insurance agency. It has established in 2001 by Chinese government and holds its branches in 15 countries around