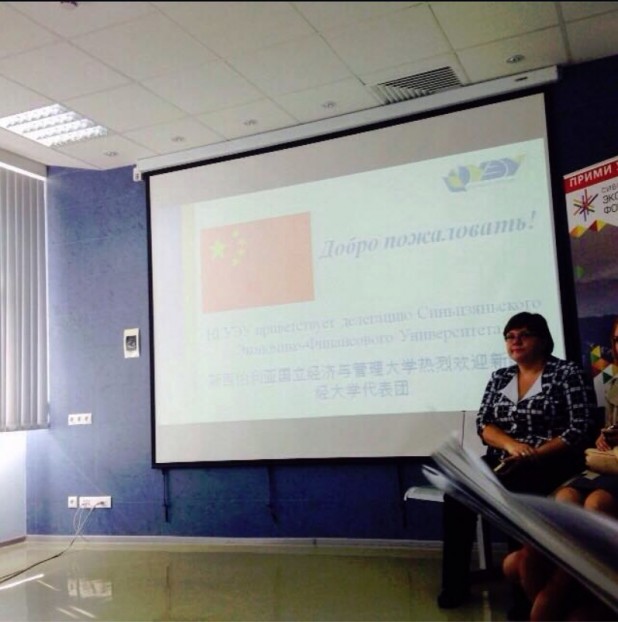 Guests from China, Xinjiang Finance and Economics University professors, and professors of NSUEM discussed the opportunities of economic cooperation between countries, plans of common conferences, ways for anti-crisis solutions for Russia. The last question will be properly discussed during Siberian Economic Forum. Delegation of Xinjiang Finance and Economics University will also take part in it. Chinese professors prepare some questions for participants and experts of Forum. For example, they want to speak about compensation to Russian economy during crisis period due to the growth of services provided by China.
Information:
The second Siberian Economic Forum (SEF 2015) will take place in Novosibirsk Expo Centre on November, 19-20. The main issues of SEF 2014 were practices of Russian-Chinese cooperation. The scope of this year Forum is wider – "Russia and Big Asia: Business Practices with China, South Korea, Vietnam, Thailand and India".
SEF is the important activity for Siberian participants of foreign trade activities. Last year about 40 expert-speakers and 1500 guests from Russia, Kazakhstan and China took part in Forum. SEF was attended not only by Siberian entrepreneurs, and also representatives from Central Russia and Far East. In 2014 28 organizations got benefits from being the partner of Forum.
Organizational partner of SEF is Novosibirsk State University of Economics and Management.